eCAPITAL Management AG
YOUR SPECIALIST FOR RULE-BASED AND RISK-OPTIMISED ASSET MANAGEMENT.
About us
eCAPITAL Management AG is a powerful, independent and market-oriented Asset Management company. Our main expertise lies in rules-based asset management. We want to help investors to find their way through the enormous flood of data in the financial markets with clear principles.
In rule-based asset management, investment decisions are made based on facts and fixed rules – uninfluenced by human emotions and uncertain forecasts that can provoke wrong decisions. Clearly defined and understandable rules are central to making successful investment decisions.
Understanding our clients' requirements is the starting point of all our efforts to find a suitable individual solution. Our services are of high quality, based on the needs of our clients. What counts for us are your needs and your investment success.
Team
More than 200 years of accumulated experience and the pursuit of better solutions are the defining elements of our team, which is made up of different characters.
Experience & Expertise
Marc Rubin's background lies in business management and banking. His expertise was acquired over 20 years of advising clients and working in analysis and trade.
Founder of eCapital Management AG, Partner Efficient Capital LLC, Private Bank Von Graffenried (trader, member of the Investment Committee, Treasury of the bank, external asset manager), Partner of a Family Office in Bern and Investment Advisor at BEKB. Mr. Rubin is a proven specialist in the area of systematic trading and portfolio optimisation strategies.
He is a qualified business economist (FH), specialising in banking & finance, a Certified International Investment Analyst (CIIA), has a Swiss diploma in financial analysis and asset management and also holds several trading licenses (SWX/Virt-x, Eurex).
Joanny Dalloz
CRO, Director
Experience & Expertise
Joanny Dalloz has a background in both law and business management and over 30 years' experience in the asset management business. He spent several years in managerial roles at Credit Suisse and UBS Zürich in Wealth Management and was most recently Managing Partner for a well-known family office.
He studied law at Lausanne University and holds an MBA. He also holds a diploma from the International Banking School in New York and passed the Series 7 and 3 from NASD.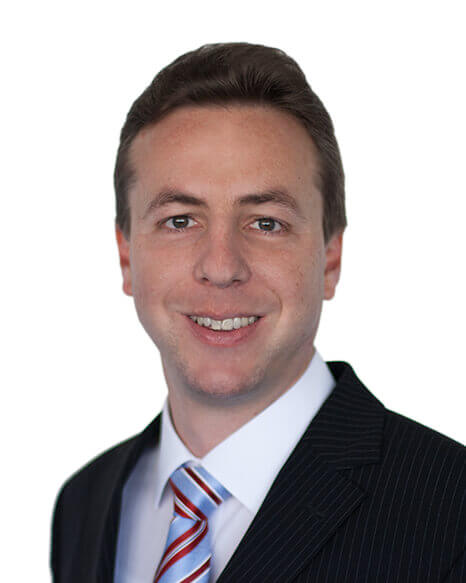 Thorsten Erbelding
Senior Portfolio Manager
Experience & Expertise
Thorsten Erbelding has more than 20 years of experience in private and institutionel asset management. He worked in the fund management at Pioneer Investments in Luxembourg and having held positions as a portfolio manager at Privatbank Von Graffenried and as a fund and portfolio manager at IFS AG in Zug and an independent asset management company in Luxembourg.
Most recently, he worked as an investment specialist for Entris Banking. He is an expert for equities, alternative investments and total return strategies.
Thorsten Erbelding is Certified Financial Technician (CFTe) and holds a degree in business administration (Diplom-Kaufmann) with a focus in banking and finance from the Saarland University
Mario Albrici
Senior Portfolio Manager
Experience & Expertise
Mario Albrici has over 35 years' experience in the asset management business. He spent many years working for Credit Suisse, BNP Paribas and UBS as a Relationship Manager for HNW clients. Most recently, he was a partner for an independent asset management company in Zurich.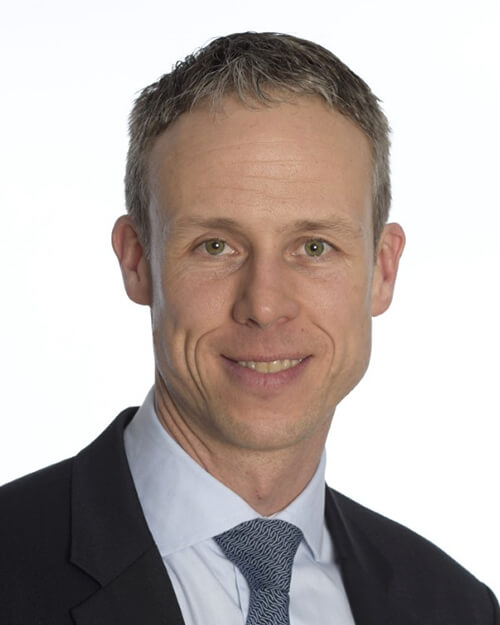 Philipp Maurer
Senior Advisor
Experience & Expertise
Philipp Maurer's background lies in business administration and banking, where he specialized in equity derivatives and structured finance products.
20 years' experience in Asset Management, Co- Founder Green Eight Capital – Private Markets, responsible for Sales Global Investment Solutions at DWS, UBS and Efficient Capital LLC, Head of Derivatives BEKB, ZKB and former SBC Warburg.
He is a Chartered Financial Analyst (CFA), MBA Holder, Financial Risk Manager (FRM), Certified Alternative Investment Analyst (CAIA) and holder of the Eurex trading license.
Lilian Klose-La Scalea
Senior Advisor
Experience & Expertise
Lilian Klose-La Scalea is a financial specialist notable for her years of experience in alternative investments. Her extensive knowledge of hedge funds has made her a name in the industry. She has an extensive network of hedge fund providers and investors.
Lilian Klose-La Scalea is also Managing Director of Fundbase Fund Services AG and one of the founding partners at Swiss Fund Platform AG. She played a significant role in developing the private banking Fund of Hedge Funds Advisory at Credit Suisse, Zurich and was subsequently chosen to manage it. She previously developed the Hedge Fund Competence Centre at Bank Sal Oppenheim (Switzerland) AG.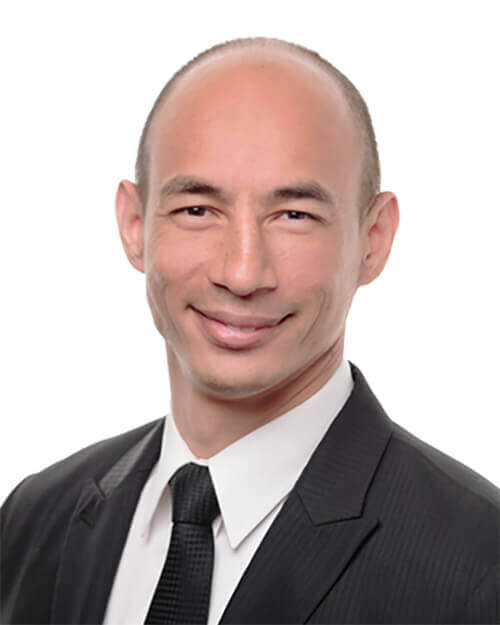 Dr. Marat Molyboga
Investment Advisor CTA
Experience & Expertise
Dr. Molyboga is the Chief Risk Officer and Director of Research at Efficient Capital Management, LLC, and a member of the Executive Committee.
His expertise is in CTA performance evaluation and portfolio construction. Mr. Molyboga is also an expert in portfolio risk management and serves as the Chief Risk Officer for Efficient, while also overseeing the work of the Research Team.
Dr. Molyboga is a Financial Risk Manager designee (FRM), a Chartered Financial Analyst (CFA), and holds a Series 3 license. He graduated with high honors from Moscow State University in 2001 with a Masters in Financial Mathematics. He also graduated with honors from the University of Chicago's Booth School of Business in 2013 with an MBA in Finance, Economics and Strategic Management. Mr. Molyboga has been in the industry since 2001.
Experience & Expertise
15+ years of experience in the commercial sector. Office Manager Bagira Switzerland AG, Mühle Walther AG, Kohler & Partner AG and Swissbankers Prepaid Services.
Certifications
We are licensed as Asset Managers by the Swiss Financial Market Supervisory Authority FINMA and are affiliated with the supervisory organization OSFIN. As Asset Manager, we are subject to the Anti-Money Laundering Act (AMLA) and the Financial Services Act (FIDLEG).
The Ombudsman service is provided by the association Ombudsman Financial Services Provider OFD. In addition, we are a member of the Swiss Financial Analysts Association SFAA and the Alternative Investment Management Association AIMA. All tasks, competences and responsibilities are clearly regulated.